Christmas Chocolate Boxes having handmade confections are winning the hearts of the chocolate lovers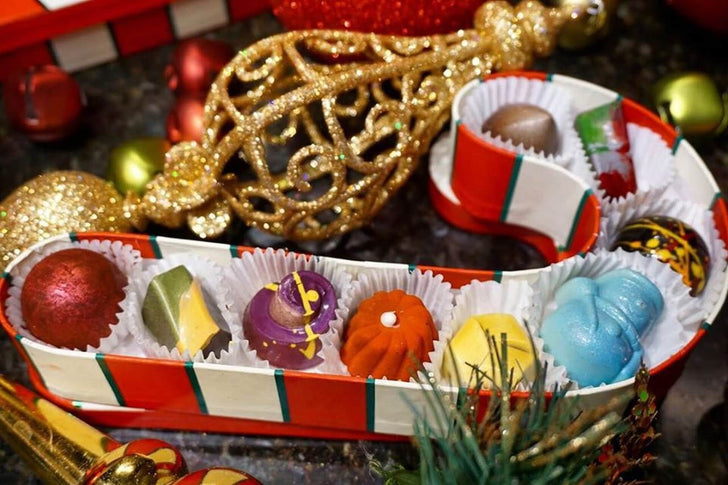 With the festival of Christmas just around the corner, our excitement for gifting presents to our family, friends, closed ones, peers, and loved ones is rising at its peak. Plus we too love to shop for ourselves for the festival indulging in the choicest of retail and food therapy that we just love, like, and adore to the core. Of all the items and products in the market, it is selection and varied collection of handmade and hand pained chocolates that is ruling the roost of the season and have been topping the charts of most loved and bought items this festive season. And going by the opinion of experts and critics in the market along with the veterans, handmade chocolates work as the best gifting option amongst all the other products readily available in the market as chocolates are loved by one and all and hence, there are less number of hassles and issues whilst purchasing the same for others saving our valuable time, energy, and resources. And handmade selection of chocolates comes in an array of flavors, shapes, molds, and sizes with the option of customization of the confections as per the sweet fancies of our loved ones. Many of the handmade chocolatiers in the city of Houston are offering Christmas special confections that are manufactured and confected keeping in mind the mood and theme of the festival. 
Plus they are also offering an option of placing the orders on their websites with easy and timely deliveries and safe and secure payment options. What else can one ask for when there are so many merits attached to the same...! 
We at Cacao and Cardamom by Annie Rupani offer the stupendous selection of Chocolates for Festive Season in the city of Houston and all over the USA especially curated for the festival of Christmas.
Share this