Chocolate Gift Boxes for Family and Corporate to Maintain Good Relationships and a Lasting Impact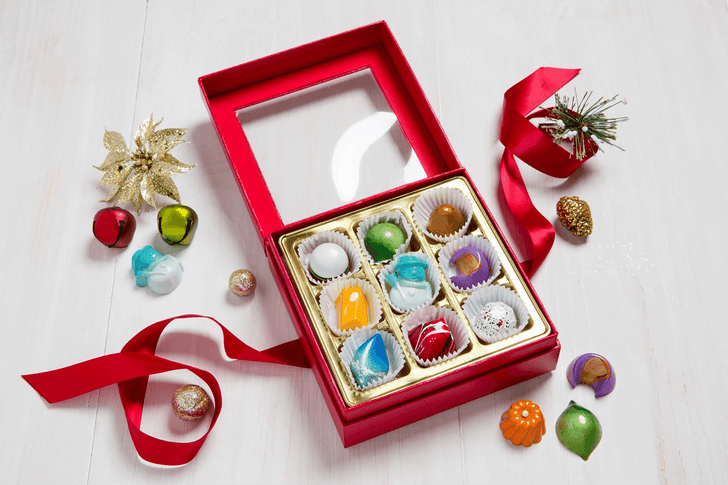 What else does come to our mind when the Christmas holiday season is just around the corner than snow? Cocoa, of course! And not only any cocoa, but hot chocolate is also enjoyed by families and friends around a firepit, or we gift the best gourmet Christmas chocolate boxes to our loved ones, rather than passing on the old leftover holiday chocolates from Halloween and Thanksgiving. The tradition of gifting Christmas chocolate gifts has been a staple to gift chocolate gift boxes to your loved ones for a holiday.

No one here is to judge you on your holiday gifting ideas, and mass-produced holiday chocolates will be a no-brainer for anyone looking to send chocolate gift boxes for just the sake of it. But, if you want an everlasting impression and are looking for the best stocking stuffer Christmas chocolate gifts for the family, gourmet chocolates with a handwritten letter are the way to express your true emotions to your family and friends.

This year, on most of the holiday seasons, not many had the chance to visit their families due to the pandemic, and the Christmas season for most will be no exception. But, don't let the distance ruin your chance to strike your message to your loved ones for Christmas chocolate gifts.

Cacao and Cardamom are the best gourmet chocolatiers for Christmas chocolate gifts to send to your special somebody. They are one of the finest chocolatiers to even be featured in The New York Times magazine for their twist on traditional chocolate making with new techniques blending in dark chocolate with Asian fruit notes and spices.

Cacao and Cardamom's website hosts one of the largest gourmet Christmas chocolate gift box options and gets them delivered to your family's doorstep.
Share this