Branded chocolate gifts one of the most trending ways to express appreciation and gratitude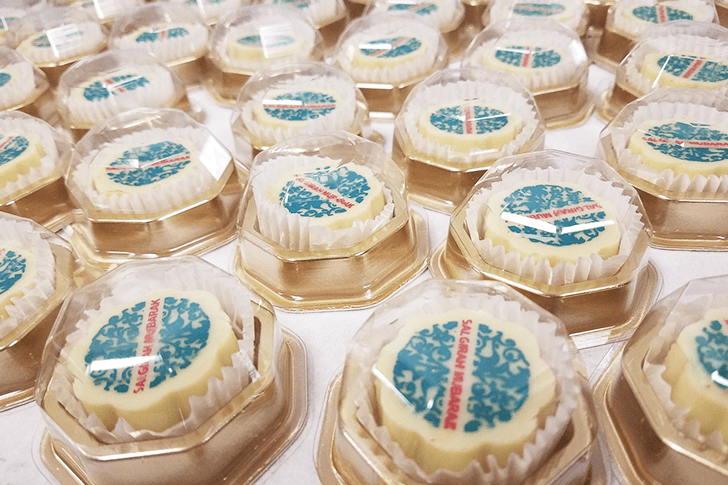 Looking for a beautiful and engaging gift hamper to reflect the spirit of giving this Christmas? Don't worry, our team will help you create boxes that will multiply your joy by adding meaning and leavening a lasting impression. We offer bespoke customization each and every thing is tailored to match your requests and requirements. Authenticity matters more than perfection, there is no such thing as perfect except of-course branded chocolate gift box filled with collection of themed chocolate bars, you can always show appreciation with simple and elegant gestures and customizing gifts is one of the most trending ways of expressing gratitude.

After all, who doesn't like hampers? Opening a hamper conjures all sorts of nostalgic feelings. In this current situation these branded chocolate gift baskets might help you make virtual celebrations more memorable. We offer exquisite bulk gifting options to ease your load.

It will be all worth it! Your customization in creating this beautifully crafted box of branded chocolates and perfect customization of each piece of joy from our end will makes your clients feel super special. They'll definitely love the blissful feeling of these melodies while sipping their favorite beverage. Our goal is to help our consumers celebrate the simple pleasures of life, like Christmas. For these occasions we have a special range of Corporate Christmas Chocolate gift boxes, so that you can throw off the pressures of regular work life and enjoy few moments of mindfulness, some precious me time and that's absolutely priceless.

Our Christmas chocolate gift baskets provide all delicacies your clients or employees need to free themselves from regular Christmas candies or chocolate bars. Personalizing these delicious corporate gourmet boxes will remind your employees and clients that they're a valuable part of your company. So, if you want to flatter your staff and colleagues, what are you waiting for! Jump to it and order your box of happiness.
Share this