Chocolate Gift Boxes are The Best Way to Express Appreciation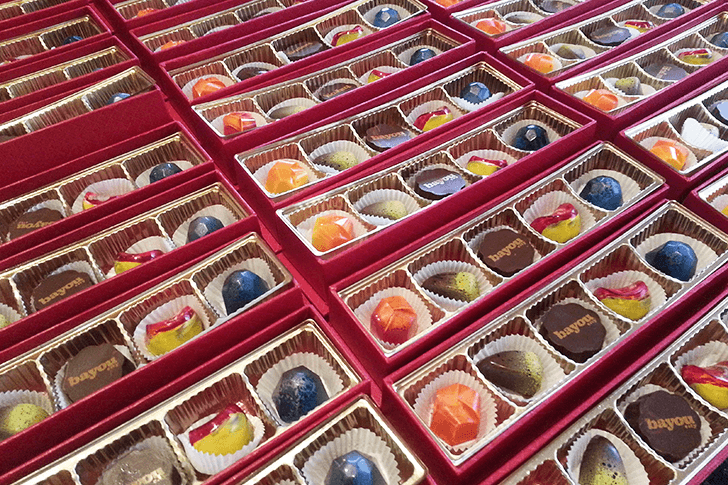 If you want to create an impact on someone be it your colleagues, staff or clients, there's no better way than gifts. Many companies run after industry specific things, but they need to understand that it lacks the magic of personal touch. The idea of sending out gourmet baskets as gifts has always been spot on. Chocolate gift boxes are the best way to express appreciation. Corporate gifting is a wheeler-dealer, when it comes to clients, as these sweets make sure to sweeten your relationship with your clients and employees.
We make sure that our boxes of happiness delight the recipient's heart while showcasing your values.
While a gift can be anything from stuffed animals to bags and perfumes, food and beverages are the most popular form of gifts in corporate world. If you are in search for 'The Perfect Gift' to improve your relationship with your employees and clients, you have arrived at your destination. We have a huge range of corporate gift hampers for you to select from and if you still can't find the one, don't you worry we are here to help you customize them.We make sure you as our customer have a memorable experience.
Our mission is to delight our consumers and our customers with beautifully crafted delicacies that create an impact. It also showcases your company's values with unique packaging that has purpose-driven quotes written on them. We ensure that these personalized corporate gift boxes are consistent with what you stand for as a company. Your clients will rave about your gift when they open these beautiful chocolate gift boxes. These unique, memorable pieces of heaven will leave a positive impact on everyone, from your managers to colleagues to clients. Our gift boxes not only create memorable gifts but also warm conversations. We can help you create social impact and advance your business goals.
Share this