How a custom logo chocolates box can make your business stand out.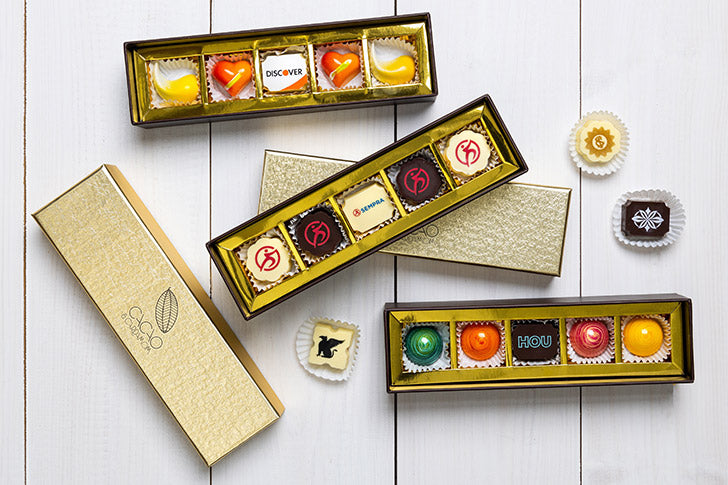 There are many ways to show your appreciation to clients and employees, but one of the most thoughtful is with gourmet chocolate. Chocolate is a classic gift that everyone enjoys, and it can be customized to fit your company's brand. For example, you can purchase custom chocolate bars with your company logo or create a unique design for a gourmet dark chocolate gift basket. Chocolate is also a versatile treat that can be enjoyed at any time of day, making it the perfect way to show your appreciation for your team's hard work. Whatever way you choose to show your appreciation, chocolate is always a welcome gift.
At best chocolate truffles online - Cacao and Cardamom, we specialize in creating custom boxes of chocolates. These boxes are an effective way to increase your profit while attracting new customers. If you are looking for a unique gift for someone special, you can create a custom chocolate box. These boxes come with a variety of custom hand made chocolates. For those who like their treats to be unique, we offer a large assortment of chocolates. You can also customize your box with the recipient's preferences!. We have a wide variety of chocolate flavors and textures, so you can create the perfect box for any occasion. Best chocolate truffles online at Cacao and Cardamom is the best place to find custom chocolate boxes. We offer high-quality chocolates at competitive prices, and our team of experts can help you create the perfect box for your needs. 
A custom chocolate with your company logo is a delicious way to promote your brand and show customers you care. Our chocolates are handmade with the finest ingredients and can be customized to fit any occasion. Whether you're looking for a unique executive gift, holiday treat, or party favor, cacao and cardamom has you covered. We offer a variety of packaging options to make your branding stand out, and our team is always available to answer any questions or concerns you may have. 
Contact us today to learn more about our custom chocolate boxes with the company logo.
Share this