Why Cacao and Cardamom Chocolates are the best Choice for Diwali gifts for your employees and clients?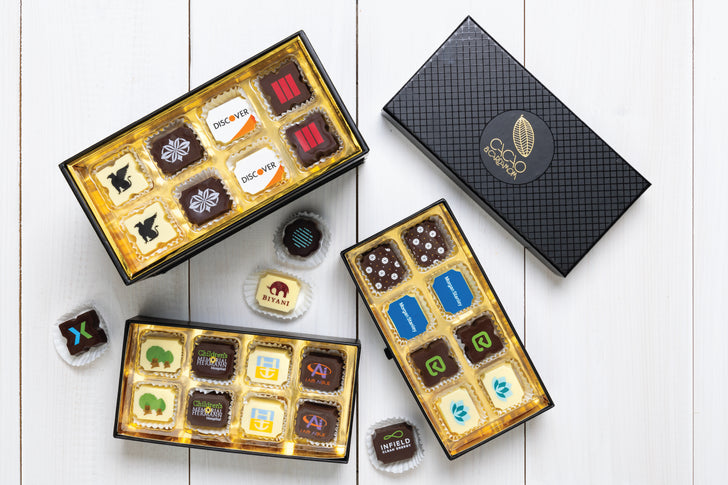 Employees are critical to the success of any organization. They contribute their skills, knowledge, and time to help the company achieve its goals. A corporate gift chocolate box is a wonderful way to show appreciation for their hard work. Cacao and Cardamom create beautiful chocolates that are perfect for this occasion. Diwali is a time to celebrate achievements and give thanks, so what better way to do that than with a delicious chocolate gift? Your employees will appreciate the thoughtfulness of this gesture, and it will be a sweet reminder of your appreciation for their contribution to your company's success.
What is the best Diwali gift for employees? Branded chocolate bars corporate gifts are always a good choice for a number of reasons. First, everyone likes chocolate whether they are young or old, men or women. Second, branded chocolate bars corporate gifts are a luxurious treat that your employees will appreciate. Third, branded chocolate bars corporate gifts show that you are sophisticated and care about quality. Finally, branded chocolate bars corporate gifts are an excellent way to show your employees how much you appreciate their hard work. So if you are looking for the perfect Diwali gift for your employees, branded chocolate bars and corporate gifts are the way to go.
Best Diwali Corporate Chocolates Gifts For your clients 
As the festival of Diwali approaches, businesses begin the tradition of gifting their clients and employees. It is seen as a way of expressing gratitude for their continued patronage and support. While there are many options available for Diwali gifts, it can be challenging to find something that is both thoughtful and unique. Our chocolate gifts offer a delicious way to show your appreciation this Diwali. From chocolate boxes filled with an assortment of confections to chocolate-covered fruits and nuts, we have a variety of gourmet options that are sure to impress. And because our chocolates are made with only the finest ingredients, you can be confident that your gift will be truly memorable. This Diwali, show your clients how much you appreciate their business with a gift from our collection of luxury chocolates.
If you are looking for the perfect Diwali gift for your employees or clients, look no further than chocolates. Chocolates are not only delicious but they have also been shown to have positive effects on the brain. 
At Cacao and Cardamom, we specialise in creating artisanal chocolates that are both beautiful and delicious. Contact us today to learn more about our chocolates and how we can help make your Diwali celebration even better.
Share this