Handmade Corporate Chocolate Gift Baskets will make your stakeholders happy and satiated to the core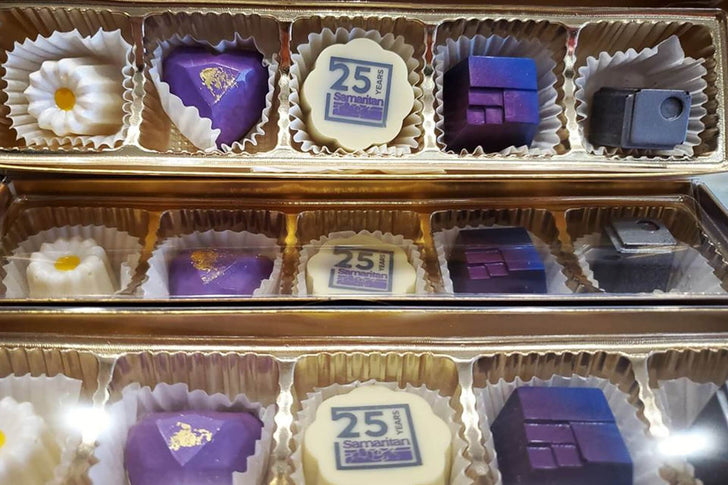 The stream of business and corporate can be very stringent at times as there are so many facets that need to be taken care by the business heads and managers. And one of the facets is taking care of the stakeholders of the firm that includes employees, vendors, investors, and all the other third parties that play a vital role in garnering fame and success to the company. By taking care of them, we mean wishing them on their birthdays, anniversaries, and all the other special occasions of life along with gifting them on festivals and events such as Christmas, New Year's, and Easter. Many a time, we get stuck on what to gift and what not to gift as the presents need to have an edge and glory of corporate look and feel. Solving all such worries, Corporate Logo Chocolates that are handmade and hand painted in nature and manufacturing are ruling the roost in the gifting scene of the corporate world as more and more people are switching their sweet preferences from the packaged chocolates to handmade and artisan chocolates owing to various benefits. 
Plus there are many handmade chocolatiers in the market offering their confections at their respective stores and on their official websites. It is quite easy to order with safe and secure delivery and payment details and the brand logos can be incorporated on the chocolates as well as packaging. 
We at
Cacao and Cardamom in Houston, USA
offer the widest range of
Corporate Chocolates
that are handmade and hand painted in nature. We offer our confections in varied mold, shapes, flavors, and sizes with an option of high-end customization as well. Plus we deliver our confections all across the USA.
Share this