Reasons to Consider Corporate Chocolate Gift Giving | Best corporate gifts for clients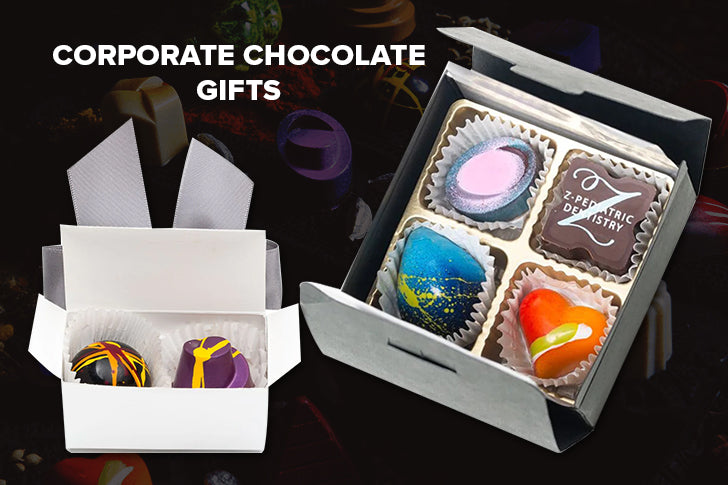 Giving gifts is a time-honored tradition that dates back to the beginning of human history. It's a way to show your loved ones how much you care about them, and it can be a very thoughtful and meaningful gesture. There are lots of different gift options to choose from, but one of the best options is chocolate. Chocolate is a delicious treat that's enjoyed by people all over the world, and it comes in a wide variety of flavors and shapes. It's also a very versatile gift option, as it can be given for any occasion. Whether you're looking for the best corporate gifts for clients or for a more personal gift for a loved one, chocolate is always a great choice.
Chocolates have been around for centuries and have been used as a way to express feelings and emotions. Today, there are many branded chocolate bars that can be used as corporate gifts. These chocolates are a great way to show your loved ones how much you care about them. They can be given as a gift to celebrate a special occasion or to simply show your appreciation. There are many different types of chocolates available, so you can choose the perfect one to fit your needs. Whether you want to show your love, gratitude, or simply want to make someone smile, branded chocolate bars are the perfect way to do it.
Do you remember the last time when you were feeling low and depressed? Do you recall how a sweet treat livened up your dull and slow days? Chocolates are that good at times when you need some soothing and happiness kick. Cacao and Cardamom corporate chocolate gifts not only make amazing gifts, but they can also be the best cheering agents during tough times. A bar of premium dark chocolate or artisanal chocolate bonbons can work wonders when you are jaded by life. The rich cacao, the subtlety of flavors, and the smooth texture can brighten up your day like nothing else. Besides, these chocolate delights also have mood-enhancing properties that can elevate your spirits in no time. So, the next time you are feeling down, reach for a bar of cacao and cardamom chocolate and let the happiness unfold. Trust us, our chocolates will never let you down!
Contact Cacao and Cardamom for bulk corporate chocolate gifts to your office Colleagues.
Share this