Enjoy Fall Chocolate Dessert Filled with Nuts and Coated with Joy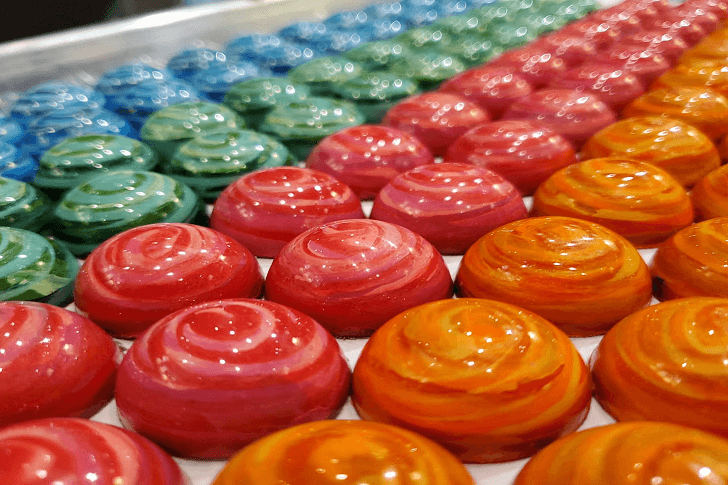 We are here to help you experience the exceptional pleasures of creamy fall chocolate desserts. To do so, we provide chocolate made with incredibly exceptional craftsmanship and completely hygienic products as we believe that exceptional flavours come from astonishing ingredients. Each confection is crafted with fresh cream and honey filled with nuts and coated with joy. Our chocolates are not just about using fine ingredients, our desserts are also about exceptional taste and craftsmanship. If you are looking for something to satisfy that sweet tooth of yours, then you're at the right place.

We have a wide range of fall chocolate desserts and gift ideas. So, if you are looking for ideas to delight your family and friends this season you can take a glance at our range of customized chocolate gift boxes. It doesn't matter how many gifts you are planning to send be it 5 or 500 we are here to help you deliver these beautiful boxes of desserts to your loved ones.

We often struggle to find ways of expressing gratitude to people who have stayed by our side all these years. We constantly keep looking for occasions and ideas to put our feelings into words but as the good old saying goes "action speaks louder than words" we should rather express our gratitude by gifting them something that leaves an everlasting impression. Why wait for any occasion when you can just take them by surprise and delight them with these beautiful fall themed desserts? And what could be better than these yummy seasonal delights as they are the most delicious way to celebrate your relationships, and how can the beauty of these relations be complete without our classic pumpkin spice? So hurry up! And book your box of fall desserts before me run out of them.
Share this