Why the Famous Chocolate Companies have a competitive threat from handmade chocolate companies?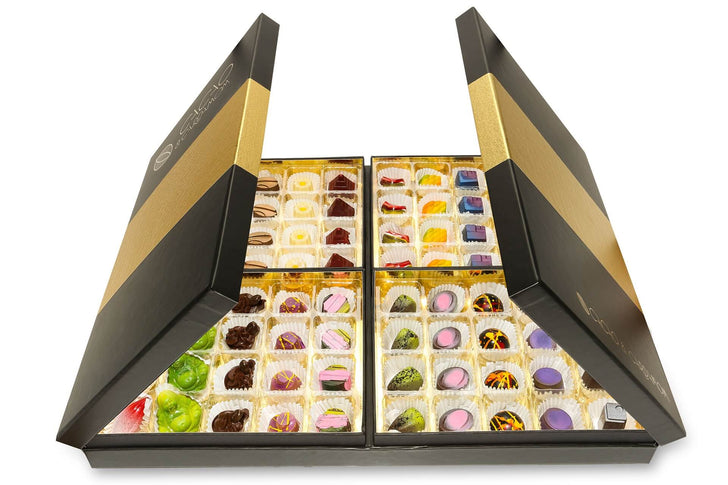 Businesses nowadays are never settled as there is a lot of dynamism in the market. And the firms get affected due to various internal and external factors that affect their brand value, growth of sales, and profit ratios. But there is one thing that can keep their cash registers ringing and make them elevate their profits is embracing constant change and development. But there are seldom firms that are able to do the same as it requires a lot of dedication and persistent hard work. Plus there is always a factor of competition that keeps on affecting the firms from the established players in the market and also from the new entrants that work on the aspects of constant innovation, breaking the mold, and carefully understanding the needs and demands of the customers.  
When we carefully study the above mentioned discussion, one of the major examples that come to our mind is the case of chocolate companies that are into offering the packaged chocolate bars and other confections that are high on preservatives and other harmful ingredients. And they are surely facing the heat of competition from the handmade chocolate companies that are offering the confections that are absolutely handmade, free from the harmful preservatives, and high on the aspects of quality and freshness. Plus placing the order and getting the delivery well on time is giving the acclaimed American Chocolate Companies a run for their money. The tastes and preferences of the chocolate lovers and changing and how...!
Our brand Cacao and Cardamom by Annie Rupani in Houston, USA is amongst the Top 10 Chocolate Companies in the USA as our series of confections is totally handmade and hand painted. And the taste is oh so delicious standing as a testimony to our aim of quality.
Share this