GIFT YOUR LOVED ONES HANDMADE WEDDING CHOCOLATE FAVORS ON YOUR SPECIAL DAY!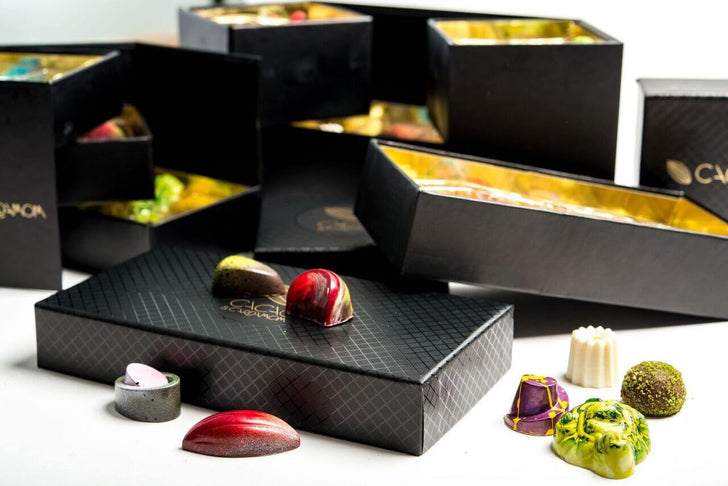 Our entire journey of life is made of short-term and long-term goals and amidst these goals, there are some of the crucial facets of life and without the accomplishment of them, our life is literally incomplete and once attained, life seems to be a fulfilled and beautiful, even more than before. Such facets of life are called as milestones that give us the blessing of courage, zeal, passion, and companionship. And when we talk about the later part of companionship, wedding is the most special and significant milestones of our life that stands as a testimony of our love towards our partner and a symbol of togetherness.   
The wedding celebrations are incomplete with our friends, families, relatives, peers, and other loved ones with the celebrations involving fun, frolic, music, dance, laughter, wedding speeches, to raising the toasts, and the list goes endless and our wedding carnival is actually incomplete without our friends and family who are our esteemed guests for the special occasion. And to express the token of gratitude and to reciprocate all the love gathered, Gourmet Wedding Favors of handmade chocolates is one of the finest options that make our bond even more sweet and delectable, just like the fine texture and luscious taste of the chocolates. The best part about the handmade artisan chocolates is that they can be customized as per your wedding theme with the personal thank you message with the package and there is a wide array of flavors right from the selection of Fine Chocolate Candy, truffles, chocolate bars, bonbons, nibs, and various other flavors in the molds and shapes that we fancy to choose from.
Cacao and Cardamom by Annie Rupani is a unique and exclusive handmade chocolate boutique in the city of Houston offering a gourmet compilation of wedding chocolate favors. They deliver their sweet creations all across the USA in a safe and secure manner.
Share this