NEW TREND ALERT: CHOCOLATE GIFT BOXES FOR HANDMADE CHOCOLATES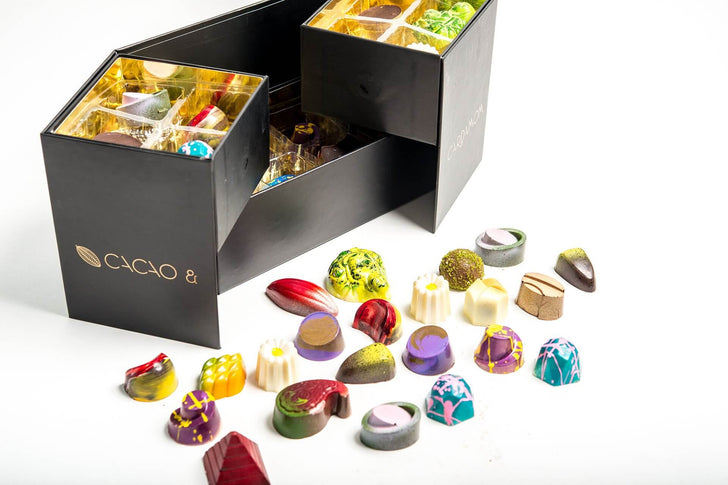 Don't we all just love to get presents from our loved ones, family members, and friends? It is not about the materialistic pleasures of life but is all about the love, care, gratitude, and appreciation that we earn from them and in fact, it is the reciprocation of all the love, care, and respect that we give to them. And as much as we love to receive presents, we also love to present gifts to our loved ones to make them feel special. And it doesn't require any special occasion for the same; these sweet nothings make the relationship stronger and healthier. And when we come to think about what to gift and what not to gift, there are lot many options in the market right from the accessories, fashion outfits, jewelry, and much more to pick and choose from. But we are on a constant lookout for that one unique gift item that brings an instant smile on their face and the new trend alert that the ruling the season is ordering Chocolate Gift Boxes Online, especially the handmade and handcrafted ones by the eminent and exclusive chocolatiers.   
The main quality of the handmade chocolates is that they are freshly confected and are absolutely free from the harmful preservatives. Secondly, there is huge variety to pick and choose from with the option of customization as per the molds and flavors liked by our loved one. And ordering the handmade chocolates online is just so simple and easy with the few clicks and hits on the app or the website of the handmade chocolatier and the Chocolate Gift Boxes get Delivered well on time.
Cacao and Cardamom by Annie Rupani is one of the remarkable names in the city of Houston for offering the best quality handmade chocolates and they deliver the gift packages all across the USA.
Share this