What Personalized and Handcrafted Diwali chocolate Gift Box Can Do For Your Business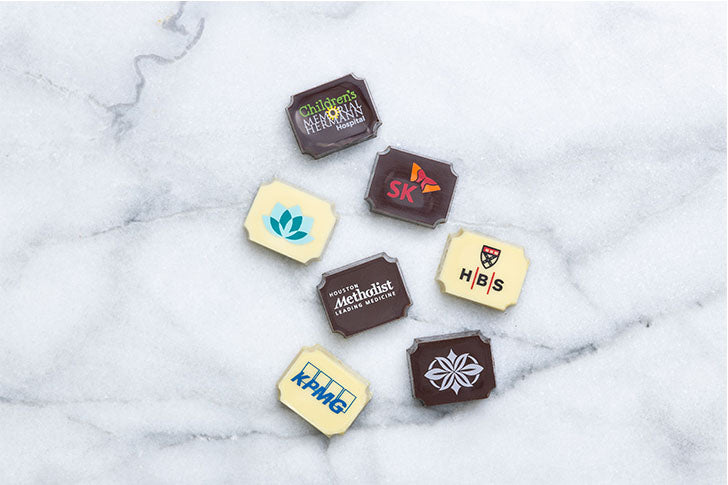 As the holiday season approaches, now is the perfect time to think about how you can show your clients, partners and employees how much you appreciate them. What better way to do that than with a delicious and thoughtful chocolate gift box? Here at Cacao and Cardamom, we specialize in creating personalized and handcrafted holiday chocolate gift boxes that are sure to impress. Our holiday chocolate gift boxes are filled with festive colors and decorated with special holiday messages. We also offer a variety of other sweet treats that are sure to satisfy any sweet tooth.
At Cacao and Cardamom, Houston's Premiere Artisan Chocolatier, we believe that branded chocolate bars make for the perfect corporate gifts. We have a variety of flavors to choose from, including dark chocolate, milk chocolate, and white chocolate. Our chocolate truffle favors are made with only the finest ingredients and can be customized to include your company logo or a special message. Our chocolate truffle favors come in an elegant eye catchy packing. We also offer a variety of packaging options, so you can choose the option that best suits your needs.
According to a recent poll, 65% of people get more satisfaction from giving someone a personalized gift than something generic. More than half of those surveyed said they enjoyed handing over a keepsake, while 49% said they liked that it was a gift that would be remembered. The average professional received 5 gifts from businesses with two of those being Chocolate gift boxes or baskets. These results come as no surprise to us at Cacao and Cardamom. And our branded chocolate bars corporate gifts are the perfect way to show your company's holiday spirit.
For years, we have been creating unique, personalized Chocolate gifts that are cherished by our clients and their loved ones. Our holiday chocolate gift boxes, chocolate truffle favors, and branded chocolate bars corporate gifts are the perfect way to improve your relations in your business which will surely impact your future success. not only do our chocolates taste amazing, but they also look beautiful when we crafted your company logo in the chocolate.
So if you're looking for a gift that is sure to please, look no further than Cacao and Cardamom. We guarantee that your employees, clients, friends and family will love our chocolates!
Share this