Why handmade chocolate is the best gift for Diwali to corporate colleagues, family members and friends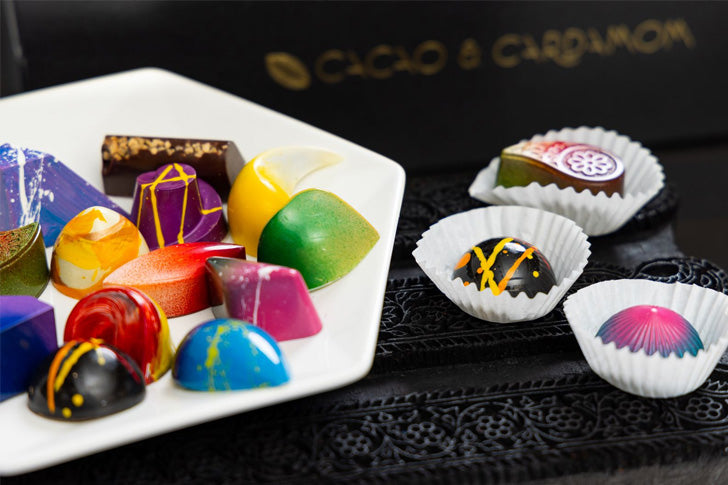 Concept of handmade chocolate, and why it is a better choice than store-bought chocolate for Diwali - 
Chocolate has been around for centuries, and its popularity only seems to be growing. While there are many store-bought options available, handmade chocolate is a better choice for Diwali. Handmade chocolate is made with fresh, natural ingredients, and it doesn't contain any preservatives or artificial flavors. The chocolate is also usually darker and richer in flavor than store-bought chocolate. This deeper flavor profile is perfect for celebrating Diwali, the festival of lights. When choosing handmade chocolate for Diwali, you can be sure that you're getting the best quality chocolate available.
The importance of gifting corporate colleagues with something special during Diwali -
Personalized chocolate corporate gifts are the perfect way to show your colleagues how much you appreciate them. After all, what says "thank you for your hard work" better than a delicious chocolate treat? personalized chocolate corporate gifts are also a great way to build team morale and show your employees that you're thinking of them during Diwali. So if you're looking for a way to show your appreciation this holiday season, consider giving personalized chocolate corporate gifts. Your colleagues will thank you for it!
The unique features of handmade chocolate that make it the perfect gift for this occasion - 
There's nothing quite like a handmade chocolate gift. Whether it's for a birthday, anniversary, or any other special occasion, custom chocolate gifts are always a hit. Unlike mass-produced chocolates, each handmade chocolate is unique and meticulously crafted. This attention to detail ensures that every chocolate is of the highest quality and perfect for gifting. Moreover, custom chocolate gifts can be personalised to suit the recipient's taste and preferences. So, if you're looking for a gift that's sure to please, look no further than handmade chocolate by Cacao and Cardamom. Custom chocolate gifts are the perfect way to show your loved ones how much you care.
Tips on how to select the right type of handmade chocolate for corporate colleagues
As the expression goes, it's the thought that counts. When it comes to corporate gift giving, this couldn't be more true. Your colleagues are sure to appreciate a creative and thoughtful gift, no matter what the occasion. And what could be more creative or thoughtful than a handmade chocolate gift?
There are many factors to consider when selecting the right type of handmade chocolate for your corporate colleagues. First, you'll need to decide what occasion the chocolate is for. Is it a holiday party? A retirement celebration? Or perhaps just a thank-you for a job well done? Once you've determined the occasion, you can narrow down your search to chocolates that are appropriate for the event.
Next, you'll want to consider your colleagues' individual tastes. Do they prefer milk or dark chocolate? Will anyone have any allergies or dietary restrictions? With so many delicious handmade chocolates on the market, it's easy to find something that everyone will enjoy.
Finally, don't forget to factor in budget when selecting corporate chocolate gifts. Handmade chocolates can be quite expensive, but there are plenty of affordable options available as well. By taking all of these factors into consideration, you're sure to find the perfect type of handmade chocolate for your corporate colleagues.
Share this