What Better Would Be More Than A Box Of Gourmet Chocolate Gifts For The Best Client Relations In The Company.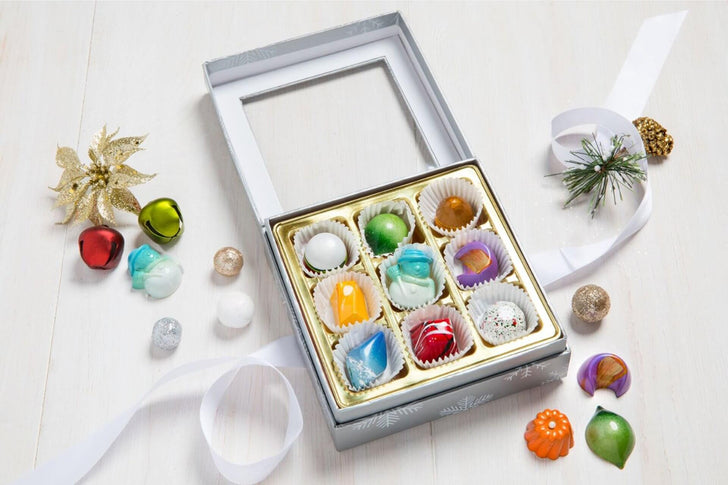 The holiday season is the best time of the year to send and gift gourmet chocolate gifts to family and friends. And the holiday season is the best appropriate time to gift holiday chocolates to clients. Businesses working with other companies and clients need to keep a healthy relationship outside the work environment to maintain a healthy balance between work and sharing personal experiences in their daily lives. And what better would be with a box of gourmet chocolate gifts for the best client relations in the company.

Chocolates convey the best wishes and messages across minds and having gourmet chocolate gifts for clients will make a lasting impression from other factories' produced holiday chocolates they will receive. It might seem a small thing, but having a good image in these times can crack a deal for you.

What might seem an easy task for holiday chocolates for clients gifting with gourmet chocolate gifts? The best gourmet chocolate options are quite limited in the chocolate space, and you might not find the best place for gourmet chocolatesfor your clients.

For the best gourmet holiday chocolates for clients, Cacao and Cardamom are the best options for the best-handcrafted chocolates out there in the sea of mass-produced chocolates.

Cacao and Cardamom's unique signature flavors blend in dark chocolate infused with Asian spices, and fruits create the perfect combination for the best holiday chocolates. Their dedication to the finest gourmet chocolates, in Houston, TX, USA shows in their signature flavors such as Strawberry Szechuan, Garam Masal Pistachio, Mango Caramel, Guava Tamarind many more.

If you are not sure your clients will be comfortable with the spices, Cacao and Cardamom also feature other forms of sweet chocolate confectioneries such as artisan gourmet chocolate bars and dragees.

Cacao and Cardamom also have customization options for holiday chocolates for clients.
Share this