Holiday Chocolate Gift To Convey Your Best Wishes And Love For Your Loved Ones Without Saying A Word.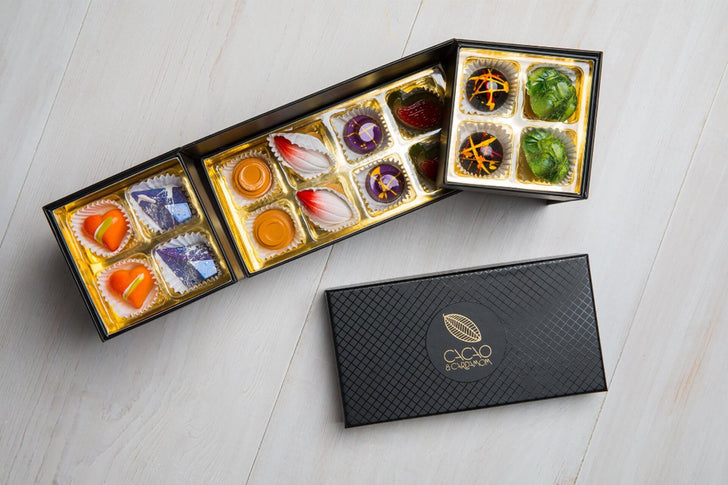 The holiday season is upcoming, and many are scrambling and worry about "what to gift this holiday season"? Holiday chocolate gifts are the perfect sweet confections to send warm wishes and the best regards to your loved ones and friends. Chocolates are the best bet for gifting; everyone likes them; they are affordable and universally cherished by many in the holiday season with family and friends. Sending regular holiday chocolate gifts is old and unappreciated. Having a wow factor of impression, holiday chocolate gift baskets are the best bang for the buck holiday chocolates for the entire family.

There are many advantages of sending holiday chocolate gift baskets to families and friends, such as you wouldn't need to run around for each family member for gifts. Holiday chocolate gift baskets will have something for everyone and who doesn't like chocolates in any shape or form.

Holiday chocolates and holiday chocolates gift baskets are a hamper of goodness, conveying a message we simply can't form words for our loved ones. And going the extra mile and to send them holiday chocolates gifts even if they are far away from us indeed shows how some people are genuinely deer to us and want to celebrate the holiday but are not able to.

To add extra indulgence to holiday chocolates gifts and holiday chocolates, going with artisanal gourmet chocolate gift baskets is the right choice for chocoholic members looking for something more than just factory-made chocolates.

Cacao and Cardamom are best gourmet chocolatiers in Houston, TX that offer some of the most exotic artisanal chocolate flavors and confections such as Strawberry Szechuan, Lavender, Black Sesame Ginger and many. With their customization, gift options, Cacao and Cardamom are providing the best holiday chocolates gifts and holiday chocolate gift baskets.

Cacao and Cardamom's website www.cacaoandcardamom.com highlights their chocolates, and you can order holiday chocolates gifts from the online store and send them directly to your loved ones for holiday chocolate gift baskets.
Share this