Buying Luxury Chocolates Online is the new trend that's on fire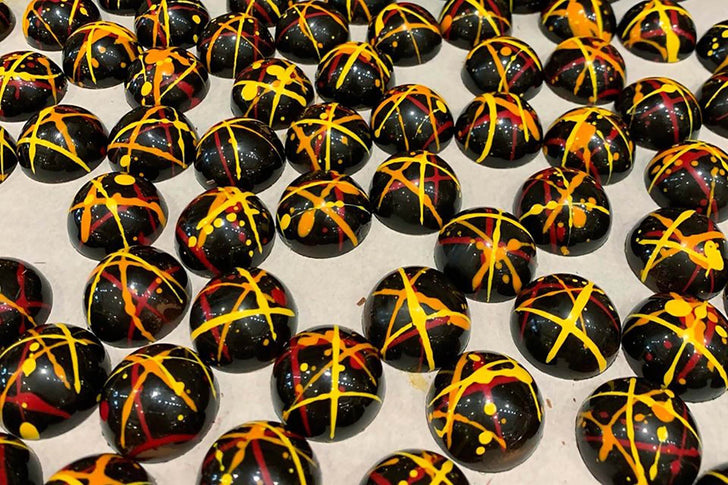 Life is changing and evolving at a much faster and fluid pace than we had ever expected to be. Today, our life is literally confined to the tap of a few fingertips on the web browser and the applications on our smartphones to meet people virtually, order stuff online, and attain every other endeavor in the simplest and seamless fashion. And it is not just confined to chatting or networking with people or buying the fashion outfits and apparel online; in fact, our list of luxury items is also available to buy online such as fine jewelry, smartphones, and even luxury chocolates that we keep on binging every single day.  
When we come to talk about the list of luxury chocolates, nowadays, artisan and handmade confections such as Chocolate Truffles that are Premium, customized chocolates, nibs, bonbons, pastries, brownies, cakes, and much more have an option to buy online. And the order placement and delivery too is quite luxuriant in nature and class as handmade chocolatiers that are highly professional and genuine with their business operations and facilities, keep their customers at the focal point of every business facet. And there are some of the awesome Cacao Chocolatier brands in the city of Houston and all over the USA that are on an endeavor to offer the confections that are oh so luscious and delicious in taste plus their texture and even the packaging design are a sheer delight to watch and hold. 
We at Cacao and Cardamom by Annie Rupani in Houston, USA offer the Fine Chocolates in Houston and all across the country that are handmade and hand painted in make and manufacturing. They are tempting, mouthwatering, and totally luxuriant as we know the exact needs and demands of our loyal clientele.
Share this