THE NEW SEARCH TREND OF THE CHOCOLATE LOVERS: THE ARTISANS MAKING CHOCOLATE CANDIES WITH MOLDS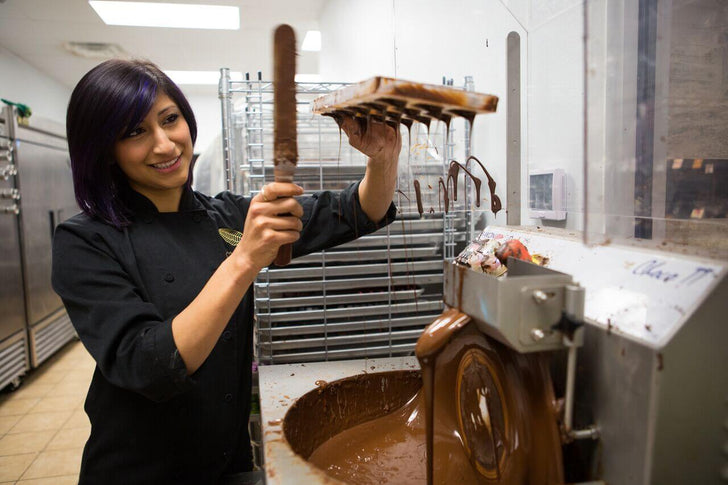 With the power of the internet and social media, we are exposed to the new trends and fashion almost every single day. Right from the fashion apparels and the accessories to the various culinary cuisines and their recipes that fill in the timeline of our Facebook and Instagram accounts. And when we come to talk about the culinary cuisines, the discussion is literally incomplete without the mention of the chocolates and desserts that form as one of the most staple parts of our meals satiating our sweet tooth in the most scrumptious and delightful manner. And with the handmade and artisan chocolates trending, the new search by the chocolate lovers all across that is taking over is the search for the chocolatiers Making Chocolate Candies and Making Chocolate Candy Bars.  
Yes, candies are catching up with the chocolate lovers as they are available in the myriad of flavors, shapes, sizes, and molds. Plus there is always an option of customization as per the occasion or event that you are hosting for your family and friends or the mood that you are in. All you need to do is hunt for an authentic and genuine handmade and artisan chocolatier who specializes in making the chocolate candies and bars and has the facility to deliver it at your doorstep. Your parties will get new high of class, delight, and sweetness with the savory and servings of the candies as along with the flavors, the packaging can be selected from the different colors and types of packaging material. Stack them in the boxes, trays or work them as a giveaway in the cute little bags; options are many.   
Cacao and Cardamom by Annie Rupani in the city of Houston offer the delicious and delectable range of chocolate candies and bars with the facility of getting it delivered all over the USA.
Share this