Business Logo Chocolates, A Unique and Stand Out Option from Usual Crowd Gifting, For Marketing and Corporate Gifting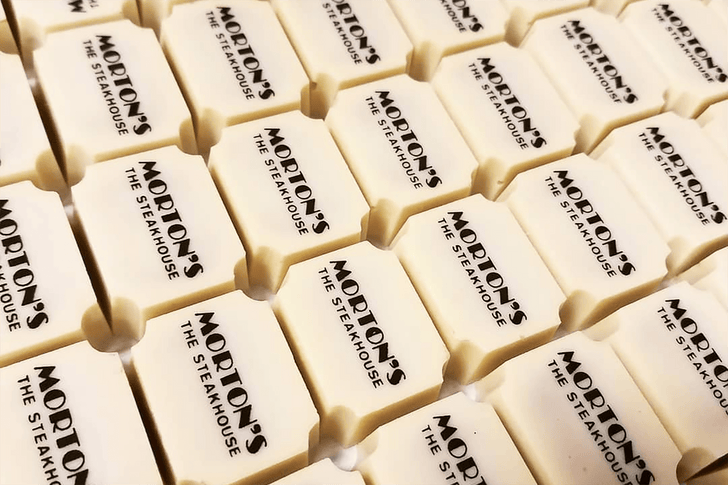 In the market for corporate gifting, to find something unique and stands out from the usual crowd gifting of chocolates, to add unique charm for corporate gifting, gourmetbusiness logo chocolates are the best option for corporate gifting for clients or businesses you are working with. Business logo chocolates are also a great way to market a business. They will leave an impression of quirkiness in their field of business or profession and stand out of the competition. And every time they will get flashbacks of the gourmet chocolates you gifted them, they will recognize the customized logo brand too and is the best way for passive marketing and recalling of a brand and brand image.

Keeping the professional theme for corporate gifting has been the norm for many ages. Still, with personalized business chocolates, the boundaries are stretching for business gifting, staying put to the professional theme, yet adding a personal touch.

And who wouldn't want to receive their company business logo chocolates with gourmet artisanal chocolates and business chocolates personalized with custom packaging and logo?

Cacao and Cardamom are the most refined gourmet chocolatiers where you can find the best gourmet chocolates and have them customized with business logo chocolates.

Cacao and Cardamom's dedication to reviving old chocolate-making techniques with modern tools churn out the best gourmet signature chocolates like Strawberry Szechuan, Garam Masala Pistachio Black Sesame Ginger, and many more.

Cacao and Cardamom's dedication to subtle detailing is very sought after for business logo chocolates for marketing and corporate gifting. Their custom gourmet chocolates with business chocolates personalized are the best option for personalized business chocolates.

With our website, you can select customized gourmet chocolate boxes and have business logo chocolates for the best corporate and family gifting option delivered right to their doorsteps from the convenience of a few clicks.
Share this