FORGOT YOUR ANNIVERSARY AGAIN? IMPRESS YOUR LADY LOVE WITH THE FINE CHOCOLATE GIFTS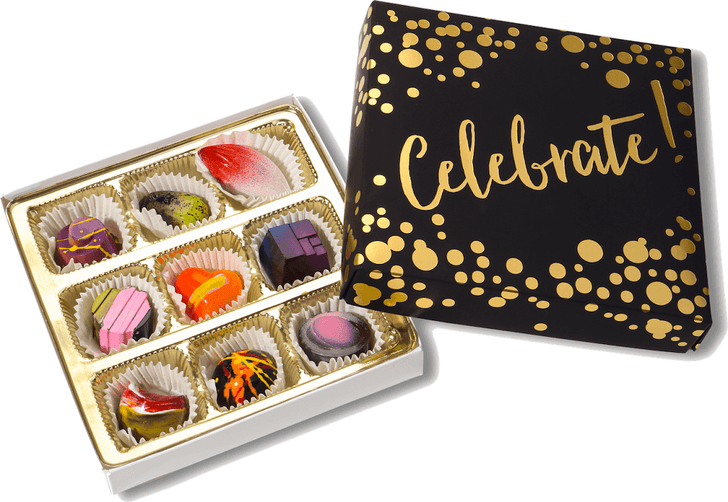 There is no doubt that you love your lady to the core and fulfill all her wishes and desires raising her happiness quotient. You surprise her at regular intervals with the impromptu movie plans, dinner dates at the fine dining restaurants, holidays at exotic locations, and the list goes endless. But alas! Due to the work pressures and the stringent deadlines you have forgotten the most significant day or the milestone of your relationship, the wedding anniversary...! Of course, she is very upset and so is you, and you are now pondering on how to cheer her up and are fidgeting with the alternatives and options to make up for that lost smile and all things love.   
But don't your worry Mister. We all know and you are also well aware that women have an undying love for the chocolates and even if they are on a diet, tiny indulgences never harm. So, the Personalized Chocolate Gifts are a perfect solution to your problem. All you need to do is to select and buy the chocolate flavors that she fancies and add a personal note that can express your love towards her that will cast that required impression. Also, with the option of personalization, you can ask the chocolatier to carve the initials of yours as well her name defining that unconditional bond of love and care. We always suggest coupling the chocolates with the fresh flowers of her choice and an exotic bottle of wine. And as the gifting part is sorted, all you have to do is to surprise her.
Cacao and Cardamom by Annie Rupani in the city of Houston offer the splendid collection of Personalized Chocolate Bars in Wedding Flavors and the customized chocolate gifts that are freshly made by love and care plus they deliver it all across the USA.
Share this