Handmade and Artisan Chocolates is the Best Chocolate for Thank You Gifts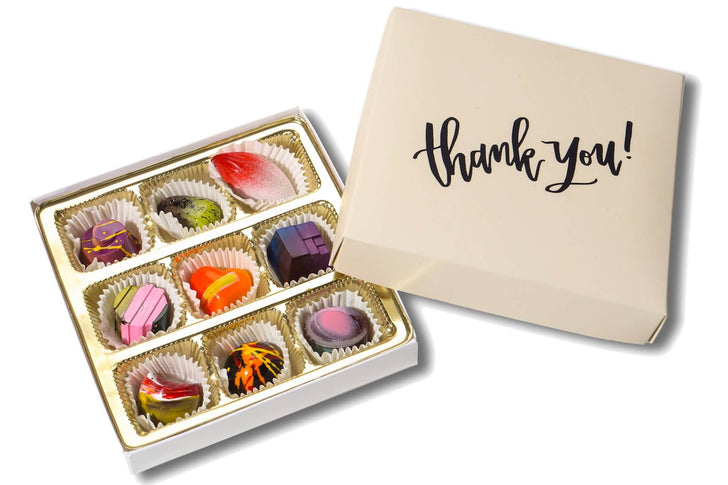 With the Thank Giving Day just around the corner, we are still on the hunt for gifts and presents to gift to our loved ones, family, and friends as a part of Thank Giving this year. But owing to our hectic and busy schedules, we have not been able to dedicate a good amount of time for hunting and buying the gifts that will be liked and loved by one and all. And all of it leaves us hassled and in a dilemma as what to buy and what not to buy as internet and social media has made the world such a small and connected place now that it is quite easier to place an order for your favorite items and products just with the help of few tabs and clicks. And we too can take optimal advantage of the same in the most effective and efficient fashion but we are stressed out on the products or items to buy as presents. 
But, But, not to worry at all as handmade and artisan chocolates have made their best way into the markets and industry of food and work as the best and wonderful option to present it to our loved ones on the upcoming Thanks Giving Day. They are innovative, tasty, unique, and chocolates are liked and loved by all of us. Plus the handmade chocolatiers give an option of customization of their confections as per the shapes, colors, molds, and flavors that we like and are fancied by our loved ones. 
We at
Cacao and Cardamom by Annie Rupani
offer
Thank You Chocolate Gift and Thank You Chocolate Bar in the city of Houston and all over the USA
. They are handmade and hand pained in nature and make rendering amazing taste and texture.
Share this