The best signature Gourmet Thanksgiving Chocolate Box for your friends and family.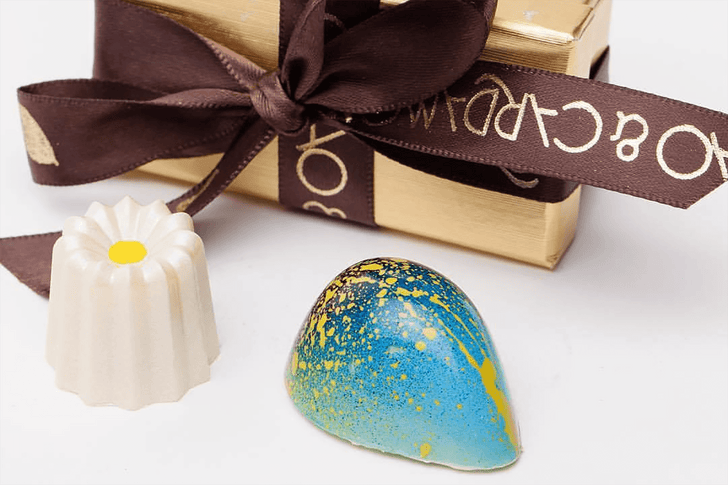 Thanksgiving is a festive holiday where family and friends come together to celebrate; whether they are thousands of miles apart, families come together and exchange gifts like thanksgiving chocolates and gourmet thanksgiving chocolates. Due to a global pandemic, friends won't be able to see their best buds, and families won't be able to come together and bake a thanksgiving turkey and celebrate the holiday. But, don't let the distance ruin the most anticipated holiday; you can send your loved ones gourmet chocolates on thanksgiving to at least show affection and warmth to your spouse, family, or friends.

You would want to send the best thanksgiving chocolates to your family with mouth-watering flavors and get them delivered to the doorstep as soon as possible for a treat on chocolate thanksgiving turkeys. Cacao and Cardamom is the best walk-in store for the best thanksgiving gourmet chocolates. But, if you can't get to the local exotic store, they will get the best thanksgiving chocolates delivered to yours or your loved one's doorsteps in one day delivery across the USA.

Cacao and Cardamom have been featured on The Houston and The New York Times magazine. With being featured in the most viewed magazines, you can trust on our gourmet chocolates to fill your taste buds with exotic dark chocolate, infused with spices and tropical fruit pulp; the range of gourmet thanksgiving chocolates are plenty. Some of the signature gourmet thanksgiving chocolates are Strawberry Sezchuan, Garam Masala Pistachio, Lavender, Pineapple Fennel-Caramel, Cardamom Rose, Five Spice Praline, and many more.

With customizable chocolate selection boxes and tasting boxes, you can make your own best gourmet thanksgiving chocolate box for your friends and family. Cacao and Cardamom will satisfy the taste buds of even the most nit-picking chocolate lover you will come across in your friends and family circle. You will surely look forward to send chocolates with other sweet chocolate delicacies to your loved ones.
Share this