Luxurious Delights: Branded Chocolate Gift Boxes for Every Occasion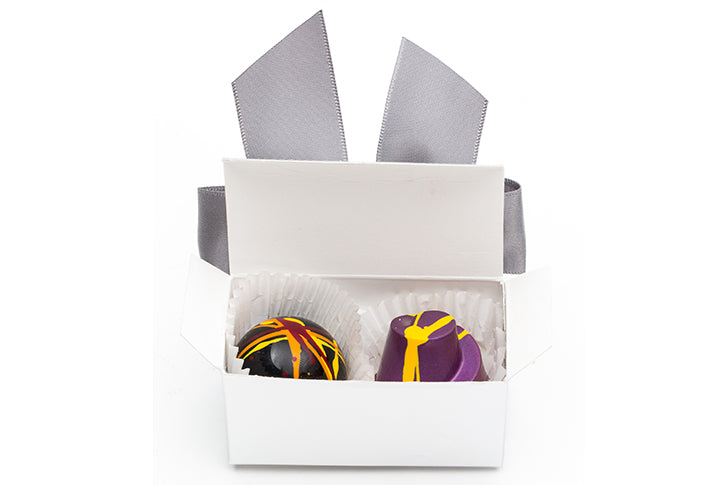 Indulge in the Rich Flavors of Autumn Chocolate Desserts and Fall Chocolate Gifts with Cacao and Cardamom

Fall is a time for cozy moments, warm drinks, and indulging in the rich flavors of chocolate. What better way to enjoy the season than with luxurious branded chocolate gift boxes from Cacao and Cardamom? As one of the top 10 chocolate brands in the USA, we pride ourselves on crafting the finest artisanal chocolates for every occasion.
Autumn Chocolate Desserts
Autumn heralds the arrival of cooler weather and warm flavors. Our curated collection of autumn chocolate desserts is sure to delight your palate with the perfect balance of richness and sweetness. From our Fall Truffle Collection, featuring flavors like Maple Pecan and Pumpkin Spice, to our Chocolate-Covered Caramel Apples, drizzled with decadent dark chocolate, there's something for every chocolate lover.
Fall Chocolate Gifts
Looking for the perfect fall chocolate gifts for your loved ones? Our signature chocolate gift boxes are customizable for any occasion, making them the perfect personalized gift. Our Fall Collection boasts stunning chocolate-covered apples, maple-infused truffles, and chocolate leaves in autumnal hues. Delight in the rich flavors of fall with our Ultimate Bon-Bon Collection, featuring an exquisite array of flavors and textures that will leave you feeling indulged and grateful.
Why Choose Cacao and Cardamom for Your Chocolate Gift Needs?
We are passionate about creating memorable experiences with our chocolate gift boxes. Our master chocolatiers carefully curate each box to ensure the perfect blend of seasonal flavors and luxury presentation. We source the finest ingredients from all around the world to craft each chocolate with precision and care. Whether it's a romantic occasion, a celebratory event, corporate gifting, or special holiday, we have chocolate gift boxes curated just for you.

When it comes to indulging in some of the finest chocolate treats, there are few brands that can compare to Cacao and Cardamom. As one of the top 10 chocolate brands in the USA, this luxury chocolate company takes their craft seriously, hand-making and hand-painting each confection with an immense amount of love and care. Founder Annie Rupani has created a brand that not only offers delectable chocolates, but also represents a caring spirit that is all about ensuring that every customer feels appreciated. Whether you're a die-hard chocolate lover or just looking for a special treat to share with someone you care about, Cacao and Cardamom is sure to exceed your expectations.
Elevate your gift-giving game with Cacao and Cardamom's exquisite branded chocolate gift boxes. Shop our selection of fall chocolate gifts and autumn chocolate desserts today.


Share this