Chocolate Gifts are an Everyday Staple When It Comes to Holiday Gifting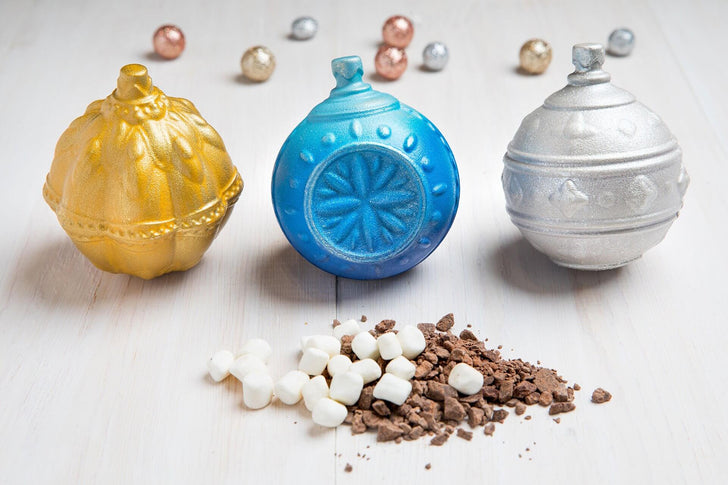 Christmas, the magical holiday season, where there is snowfall for the kids to play in and adults to shovel the drive-through. And after the snow fun ends in the backyard, family and friends come together and decorate the Christmas tree, watch Christmas must-watch movies, and bake gingerbread men and houses as a part of kid's activity. There's a mystical whiff of cacao and cardamom in homes during the Christmas holiday season, whether you enjoy sipping on hot chocolate while reading a book or baking cinnamon rolls and gingerbread cookies.

During the Christmas holiday season or for almost all holiday seasons, chocolate gifts are an everyday staple when it comes to holiday gifting. Safe and enjoyed by all. But, dull and boring. You will need to find the right place and the finest chocolatiers for the best unique Christmas chocolates.

For gourmet Christmas chocolates, why not encapsulate cacao and cardamom in sweet chocolate confectioneries for gourmet Christmas chocolates.

There are many perks to gifting gourmet chocolate gifts to families, friends, and even in your workspace. A uniqueness that stands out from the competition of the ordinary things has a lasting impact and a good impression. Gourmet Christmas chocolates will have a unique packaging by the finest chocolatiers, and your loved one's taste buds will thank you for gifting them the finest gourmet chocolate gifts this Christmas holiday season.

Cacao and Cardamom are the best gourmet chocolatiers for gourmet Christmas chocolate gifts to send to your special somebody. They are one of the finest chocolatiers featured in The New York Times magazine for their twist on traditional chocolate making with new techniques blending in dark chocolate with Asian fruit notes and spices.

Cacao and Cardamom's website hosts one of the largest gourmet chocolates boxes for Christmas options and gets them delivered to your family's doorstep.
Share this