NEW ITEMS ON THE FRONT OF GIFTS AND PRESENTS: HANDMADE CHOCOLATES IN THE UNIQUE CHOCOLATE BOXES.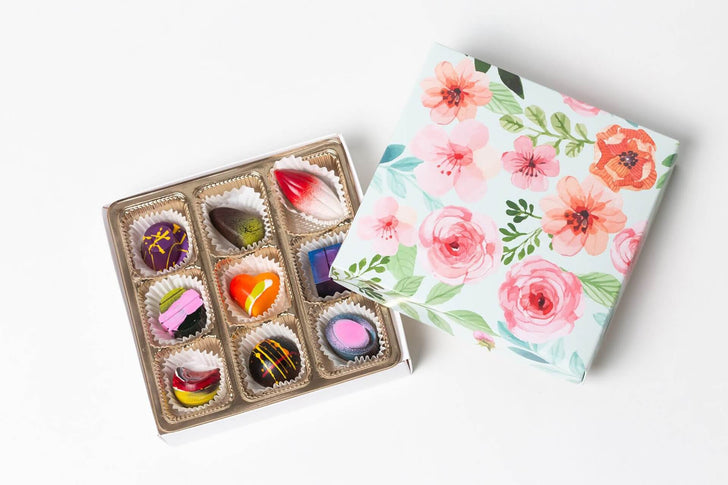 There is something so very special and unique about the desserts especially the chocolates. They just melt in our mouth owing to their delectable and luscious taste and can be eaten at any given time of the day plus they give a new high of sweetness to the special occasions of life such as birthdays, anniversaries, baby showers, weddings, receptions, and many other such life events. They also work as the best gifting option as chocolates are known to be one of the most luxuriant gifting items as they never fail to impress our loved ones to whom we are presenting the same. And if the chocolates are handmade and artisan in the make and confection, the happiness multiplies in manifolds
There are quite many handmade chocolatiers that offer Unique Chocolate Items in the myriad range of molds and flavors matching the needs and requirements of the chocolate lovers and fanatics all over the globe. But one thing that needs to be considered in the field of handmade chocolates is that the packaging of the confections play a very crucial and important role as an aesthetically designed packaged creates the very first and lasting impression on the customers and their excitement gets doubles up to open the package and savor on the items inside the box. Many genuine and professional chocolatiers offer an option of customized package design depending on the occasion for which the chocolates are ordered right from the corporate parties, birthday parties to the wedding celebrations and more.
Cacao and Cardamom by Annie Rupani offer the finest range of handmade and artisan chocolates in the city of Houston and all over the USA that works as the Unique Gifts for the Chocolate Lovers and they offer the option of customization of chocolates as well the package design. What more can one ask for...?
Share this