Valentine's Day Is All About Showering Love and Expressing Emotions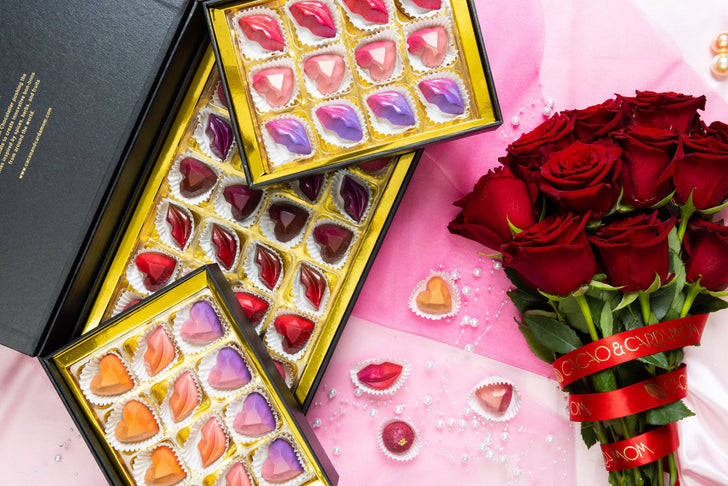 Even if gift-giving is your language of love, there is a high chance you still find it hard to find the perfect Valentine's Day gift for whether an exquisite Valentine's day chocolate gifts for him or for the lady. Whether you are a newlywed couple, have been sticking around till the age of sixty, or you need to gift Valentine's day chocolates to give to another special person in your life. The challenge is, you need something as unique and heartfelt as your love and affection for one another.
You will find a creative gift for every kind of relationship, whether you are celebrating your first Valentine's Day anniversary together as boyfriend and girlfriend, or you have been married to your husband forever. All of the gifts that you will gift on this significant day of love, regardless of how inexpensive or expensive they may be, equally hold personal and romantic values because, remember, Valentine's Day is all about showering love and expressing emotions.
You may be tempted to choose for a more unusual gift idea this time, stick around with something that caters to your guy or gal interests, whether it's their knack for telling a hilarious joke, cooking a delicious meal, or binging Netflix's entire catalog. No matter which presents you pick, there is no doubt that he'll love it because it came straight from your heart.
But, if you are rooting for a safe bet, yet with added uniqueness to Valentine's day chocolate gift for her, gourmet Valentine's day chocolate gifts are the best way to a person's heart this Valentine's day. And Cacao and Cardamom's finest gourmet signature dark chocolates is the perfect option for Valentine's day chocolate gifts for Valentine day chocolate gifts to give.
Share this