Handmade Valentine Chocolate Hearts is the sure way to impress your lady love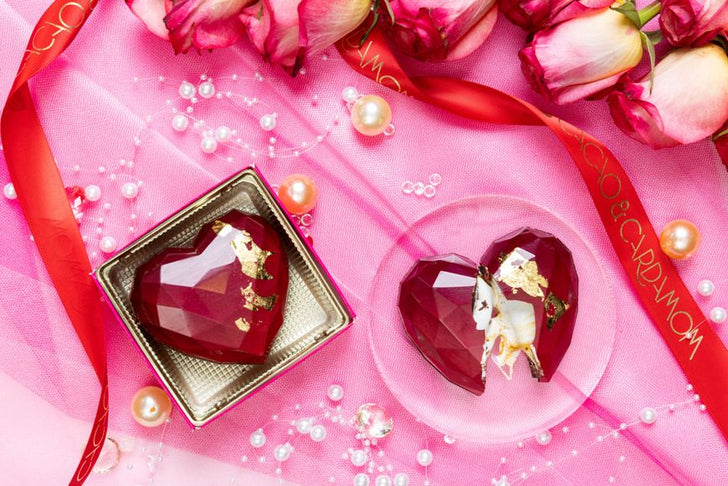 With the occasion of Valentine's Day just around the corner, you have shortlisted and even bought a couple of gifts and presents to impress your lady and the love of your life. Right from the latest smart phone in the market, fashion garments, gold and diamond jewelry, fresh flowers, a bottle of luscious and luxury wine to the pack of chocolates; you have it all planned in the most stylish and lovable manner. And when we come to talk about your selection of chocolates and candies that you have added to the hamper or the package of the gifts, you have purchased them from the local grocery store being quite unaware that they are made using harmful preservatives and other ingredients that are not very great for our health. Keeping the facets of health aside, even the options are so very limited in nature and order and it becomes repetitive to gift the same package or set of chocolates year after year and occasion after occasion. So, what is option left? Do we take out the chocolates from the package? No, not at all as Heart Shape Chocolate Box having handmade and hand painted chocolates is your sweet savior for the season of love, making your day quite memorable to the core. 

The genuine and authentic handmade chocolatiers in the USA offer the classiest and scrumptious selection of chocolates that are curated especially for the occasion of Valentine's Day having ingredients such as a mix of house ground spice such as cinnamon, cardamom, and more along with fresh fruit purees, and more. 
 
We at Cacao and Cardamom in the USA offer the finest selection of handmade and artisan chocolates with the Valentine's Day Chocolate Delivery placed well on time.
Share this