FEEL THE SEASON OF LOVE WITH THE FANCY VALENTINE'S CHOCOLATES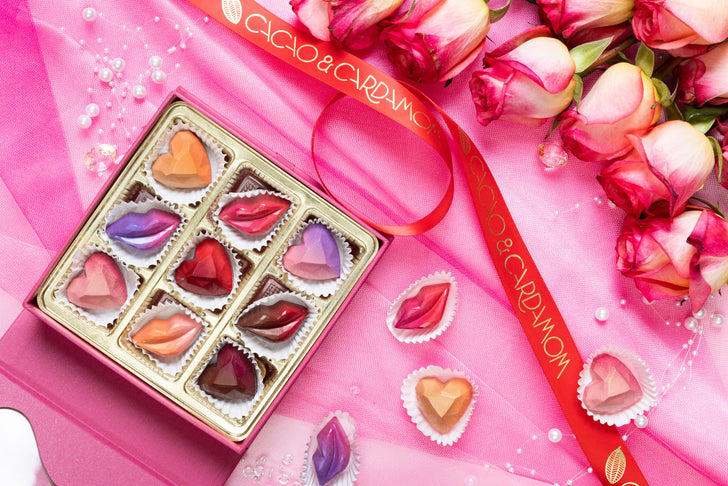 Love needs no such reason or a specific day to celebrate. In fact, love itself is a lifelong celebration and make the world of lovers go full of enigma, splendor, and charisma making them attain the milestones one after the other. And as we live in the world that always requires validation and testimony of every relationship that we live and love, there is also a specific day dedicated to love and the feelings of lovers and that is Valentine's Day. And as it is a special day, it requires all the special arrangements and gifts for our loved ones to express our feelings of love, gratitude, and companionship for them. The market is flooded with quite many gift options and alternatives to pick and choose from such as fashion apparels, accessories, digital watches, flowers, and more. You can buy it all but there is one specific item that actually completes them all in the most magnetic and delicious manner and that are the chocolates that are not only luxurious in nature but they taste so good and amazing adding a lot more sweetness to your relationship.
And rather than going for the regular chocolate bars and boxes, always select the handmade and artisan chocolates that are 100% free from the harmful preservatives and come with the various options of shapes, colors, flavors, and molds as per the elements you fancy. Plus the authentic Valentine's Day Chocolate Brands offer the facility of delivering at your doorstep in a safe and sound manner saving your valuable time and resources.
Cacao and Cardamom by Annie Rupani in the city of Houston, USA offers the finest compilation of Valentine's Day Chocolate Heart Box and an array of other gourmet assortments that are absolutely delicious and delectable.
Share this