Handmade Chocolates are the best Valentine's Day Chocolates in this season of love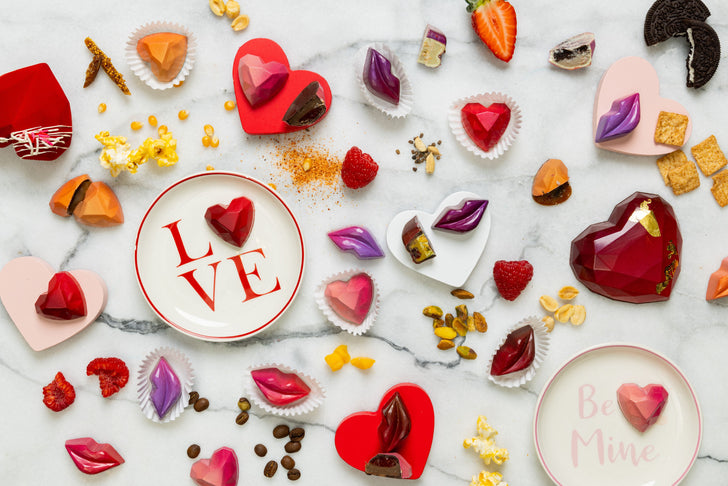 We all love chocolates and how? Having them after our meals or whenever we are down and out due to the work pressure at the office, chocolates work as an instant source of the feel good factor and rejuvenation, and this is the reason they are termed as the FOOD OF GODS. But over a period of time, we tend to notice that the people around us change their chocolate preferences from the packaged ones that we get at the local grocery stores to the delectable range of handmade and artisan chocolates. 
And all of the above and below mentioned factors make Handmade Confections that right pick for this Valentine's Day: 
Diverse Flavors and Blends: 
The handmade chocolates are eclectic blends of the freshly made ganache with the elements of house ground spices such as cardamom, cinnamon, and ginger amongst the other rare spices resulting in the unique flavour and taste, unlike the packaged bars that are loaded with preservatives and other ingredients that are not very fruitful for our health. 
Rare in Nature: 
It is very seldom to find an artisan chocolatier who serves not only a delectable range of chocolates but his or her chocolate making recipes are healthy and bona fide in approach. It is the factor of rarity that adds to the overall experience of finding and binging on the artisan chocolates. 
Authentic: 
The cacao is sourced from the organically authentic farms from the various countries and also the chocolatiers own a certified degree and strives to satiate your sweet tooth with immense passion, heart, and care.
We at Cacao and Cardamom are offering the best selection of the Best Chocolate for Valentine's Day and Fancy Valentine Chocolate all over the USA to make your season of love all the more sweet and special.
Share this