Vegan Valentine Chocolate is the latest trend in the market and industry of the USA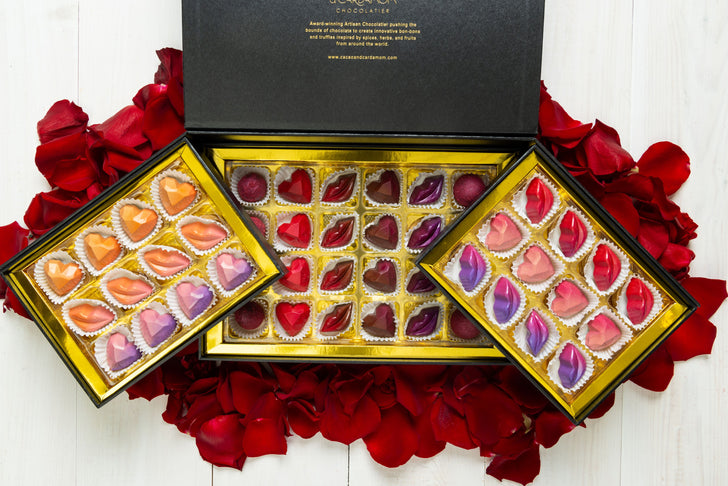 It's a universal fact that Americans are quite fanatical for chocolates and houses ample of large and small companies that are into the business of manufacturing chocolates. Chocolate is their best possible answer to almost every problem and it actually doesn't require any special occasion to binge on their favorite range of chocolates. Right from being an excellent mood lifter amidst the stringent work schedules, satiating the sweet tooth after every meal to serving it to the guests at every party and special occasion of life such as Valentine's Day. 
 
But with the passing time and growing evolvement in terms of taking care of health and well-being along with wanting for various options and alternatives for their one of the favorite food items, the preference of American's is shifting from buying the packaged chocolates from the local grocery stores to purchasing it from the handmade chocolatier brands that offer Vegan Valentine Gift Baskets for the season of love. 

With no use of milk and dairy at all, the flavors vary from the potent mix of house ground spices, fresh fruit purees, to the amalgamation of the chocolate ganache with the rich quality ingredients such as marsh mellows, caramel, roasted nuts, and more satiating the sweet tooth in the most enigmatic way. Plus placing the order for your favorite selection of chocolates is so easy and simple with just a few clicks and hits on the company website and the payment options are absolutely safe and secure with the delivery of the chocolates ordered is also well on time. 
 
We at Cacao and Cardamom offer the finest quality of Vegan Chocolate Valentines Gift all across the USA that are exclusively curated for the occasion of Valentine's Day.
Share this