HANDMADE CHOCOLATE CONFECTIONS ARE RATED AS THE WORLD'S BEST CHOCOLATE BARS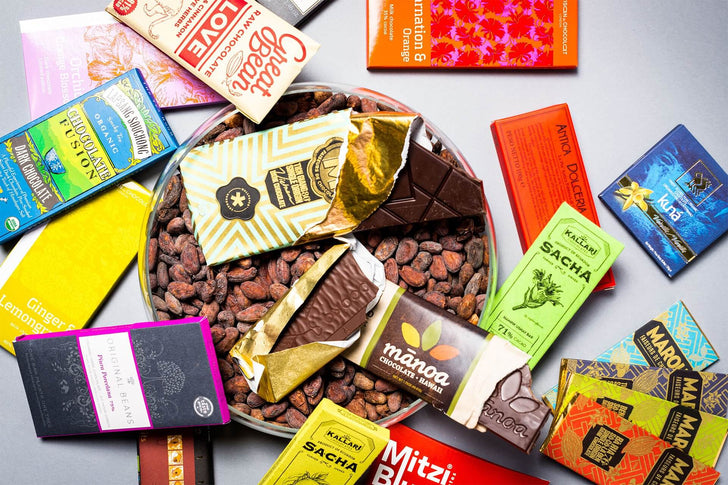 The more we say and discuss our love for desserts and especially chocolates, the less it is. Don't we all just love to binge on the chocolates at any given time and point of the day? They are oh so delicious! And they make us feel so good and positive even when the day is down, out, and full of dullness. Chocolates are the savior from all the situations that are full of crises and bottlenecks. The rich texture of the ganache, the play of ingredients such as marsh mellow, caramel, nuts, and more to the scrumptiousness of the taste; makes our world go round and round satiating our sweet tooth like no other. But the point to be noted here is that as much as well love everything about chocolates, have we ever wondered that the packaged bars we regularly buy from the local grocery stores are loaded with preservatives that are quite very harmful to our health and the overall well-being. Yes, that is a very true fact my friend, and that is the reason handmade and handcrafted confections are rated as the Best Milk Chocolate Bars and Best Dark Chocolate Bars all over the world gaining an edge over the packaged brands in the market.
Mainly it is the factor of quality that makes them win the race as handmade and artisan chocolates come with a caveat to consume them within the fulcrum of 1 to 4 weeks of time to enjoy their delectable taste and freshness. Plus as well all know and vouch that they are absolutely free from the harmful preservatives.
Cacao and Cardamom by Annie Rupani in Houston is known for offering the Best Chocolate Bars that are Ranked highest all over the USA as we adhere to the culinary fundaments of quality and hygiene. 
Share this