HANDMADE CHOCOLATES WINS THE RACE OF THE WORLD'S FINEST CHOCOLATE FLAVORS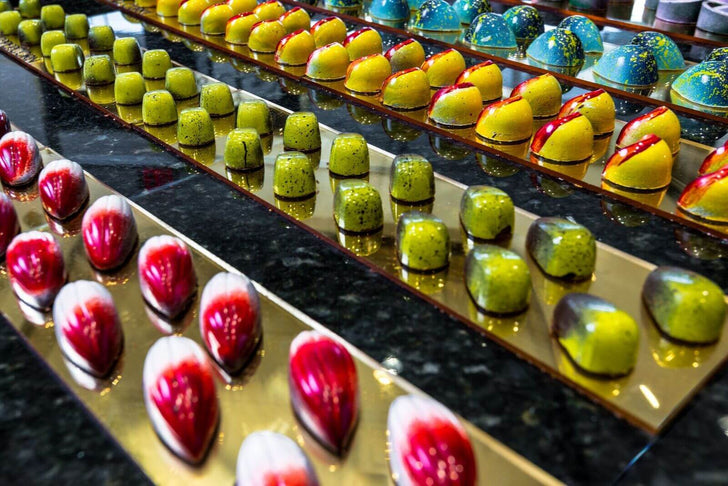 The world of business is getting tougher by the day and all the brands are literally toiling a hard way to remain in the hit list of their loyal and new customers plus to keep their pockets full of monetary benefits. It has actually become a rat race to stay at the top beating the competition. But amidst the race, quite many brands forget their roots to stay afloat in the market and keep the customers and their core values that had bought them all the desired success secondary. And the similar case is applicable to the chocolate industry as the domain is fast becoming one of the choicest and the most profitable domains for the start-up's and culinary professionals. And making handmade and hand painted chocolates is the stream that everybody is eyeing who knows a little bit about desserts and confections but they tend to forget that it requires a lot of experience, knowledge, and expertise to reach the zenith of success in this stream. But the industry is also blessed with the handmade chocolatiers that are known for their rare art and craft and spread sweetness, like no other ones in the market especially the packaged bars and nibs that can be bought from the local grocery stores.
Cacao and Cardamom by Annie Rupani in the city of Houston, USA is known for offering the World's Finest Chocolate Gifts and the World's Finest Chocolate Personalisation options satiating the sweet tooth of every chocolate fanatic all over the USA plus adding a new high of quality and sweetness to each and every special occasion of your life. We have won quite many awards and acclamations for our confections that are innovative, artistic, fresh, and magnificent in taste and the entire presentation.
Share this