The Benefits of Gifting Customized Chocolate | Custom Chocolate Gifts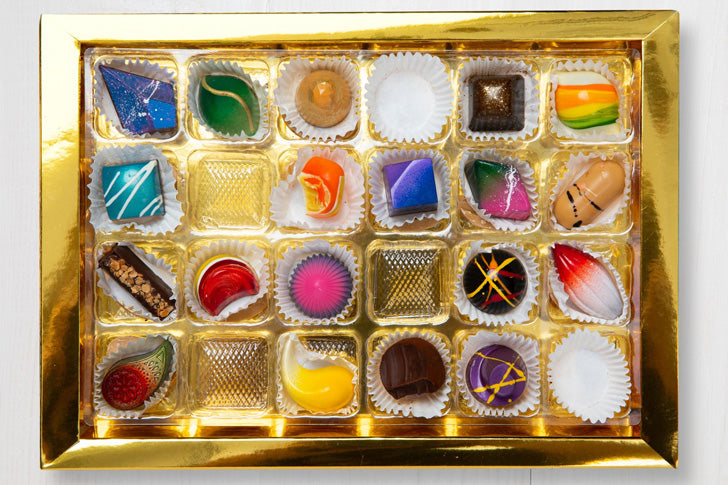 The custom chocolate industry is booming, with more and more people wanting to create unique chocolates for all occasions
Custom chocolate gift boxes are becoming increasingly popular, as people look for unique and impressive gifts for all occasions. The custom chocolate industry is booming, and there are now many companies offering luxury chocolate gift boxes filled with delicious, hand-crafted chocolates. These chocolates are often made from the finest ingredients and can be customized to include the recipient's favorite flavors. A custom chocolate gift box is a wonderful way to show someone how much you care, and it is sure to impress anyone who receives it. If you are looking for a special and thoughtful gift, custom chocolate gift boxes are the way to go.
There are many benefits to gifting customized chocolate, including showing how much you care, impressing your guests, and boosting your business's image
Gifting customized holiday chocolate boxes is a great way to show how much you care, impress your guests, and boost your business's image. Personalized chocolate gifts are always well-received, and they offer a unique way to show your appreciation. Whether you're looking for a corporate holiday gift or a special treat for your family and friends, custom holiday chocolate boxes are sure to please. At Chocolate by Design, we can create holiday chocolate boxes that are tailored to your specific needs. We can include your company logo, brand colors, holiday message, or any other design elements that you desire. 
When it comes to choosing a custom chocolate company, make sure you do your research to find the best one for your needs
Personalized chocolate corporate gifts can be a great way to show your clients and employees how much you appreciate them. But with so many companies out there to choose from, how can you make sure you're selecting the right one?
Here are a few things to keep note of when doing your research for custom chocolate company:
What type of chocolate do you want? Dark, milk, or white? No matter what your preference is, there's a company that specializes in it.

What kind of design do you want on your chocolates? If you have a logo or specific image in mind, make sure the company you choose is able to produce it. If not, you may be better off working with someone who specializes in custom designs.
What is your budget? personalized chocolate corporate gifts can range widely in price, so it's important to know how much you're willing to spend before you start shopping around. Once you have an idea of your budget, you can narrow down your options considerably.
Last but not least, read reviews! See what others have said about the companies you're considering before making a final decision.
By keeping these things in mind, you can be sure to find the best custom chocolate company for your needs.
Contact
Cacao and Cardamom
  today to learn more about our holiday custom chocolate box options.
Share this